1882 Black Powder hunt at Weltevreden farm 2017
(Hunting)
Good day to all members.
Here is a detailed account about a Black Powder hunt we do in South Africa.
Here are the participants in this hunt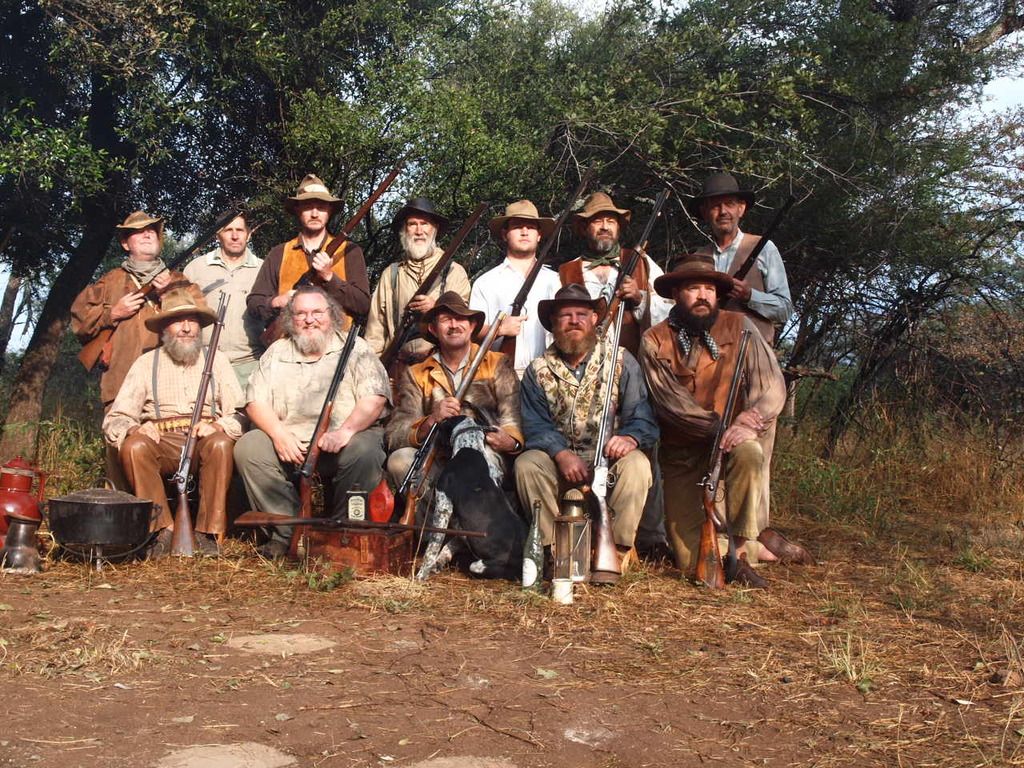 It all starts with loading the Kakebeen ox wagon on a trailer and tow it to the farm.Herman Nel build this ox wagon from the wheels up .He is the owner of this ox wagon. Weltevreden farm is a cattle farm with game on it. Since this year all the cattle have been sold and only game is on this farm now.


This is the group of participants in the 1882 Era Black powder hunt.
Participants:
Willie Barnard : Owner of Weltevreden Farm/medical practitioner/Expert on fauna/flora/medicinal plants and their properties/Historian Boer War /Voortrekker history/knowledge about Rifles used in Boer war/Voortrekker era/farmer/violin player/musician par excellence/Camp commandant/owner of the only hunting dog named Patrys...
The campsite: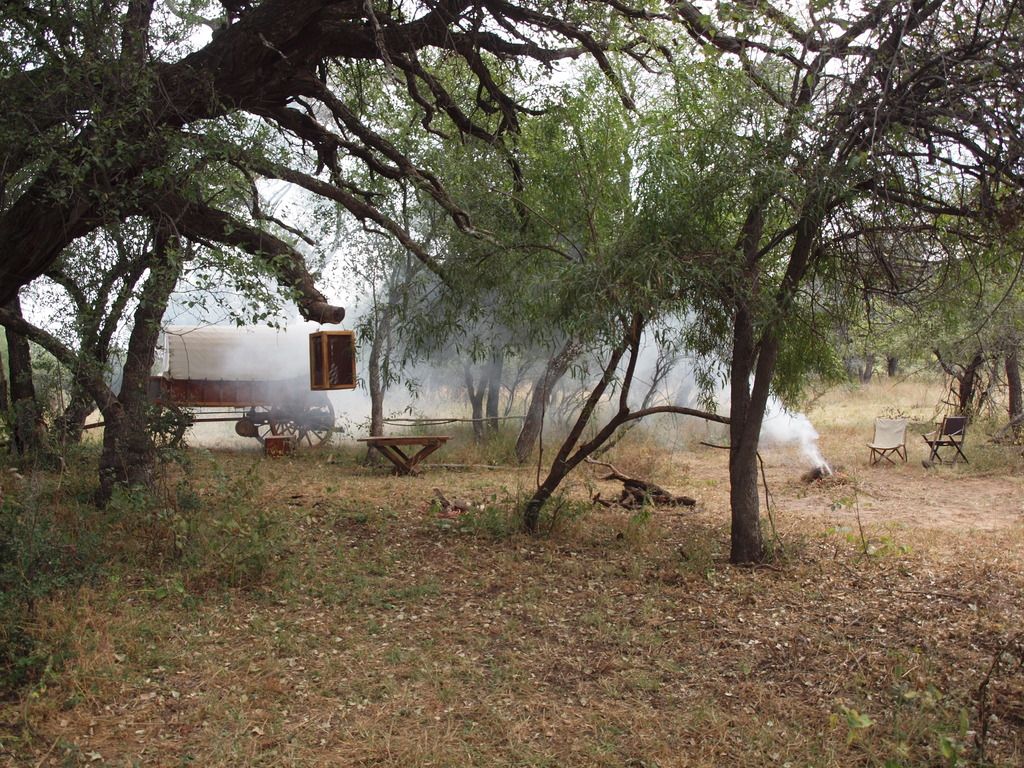 The Kitchen:
Original labels on the tin food cans, no new item is allowed in the camp. We try to keep all items as original as possible. All rifles are original from the 1800 era and copies of the 1800 era. We only shoot black powder in these rifles , no substitute is allowed.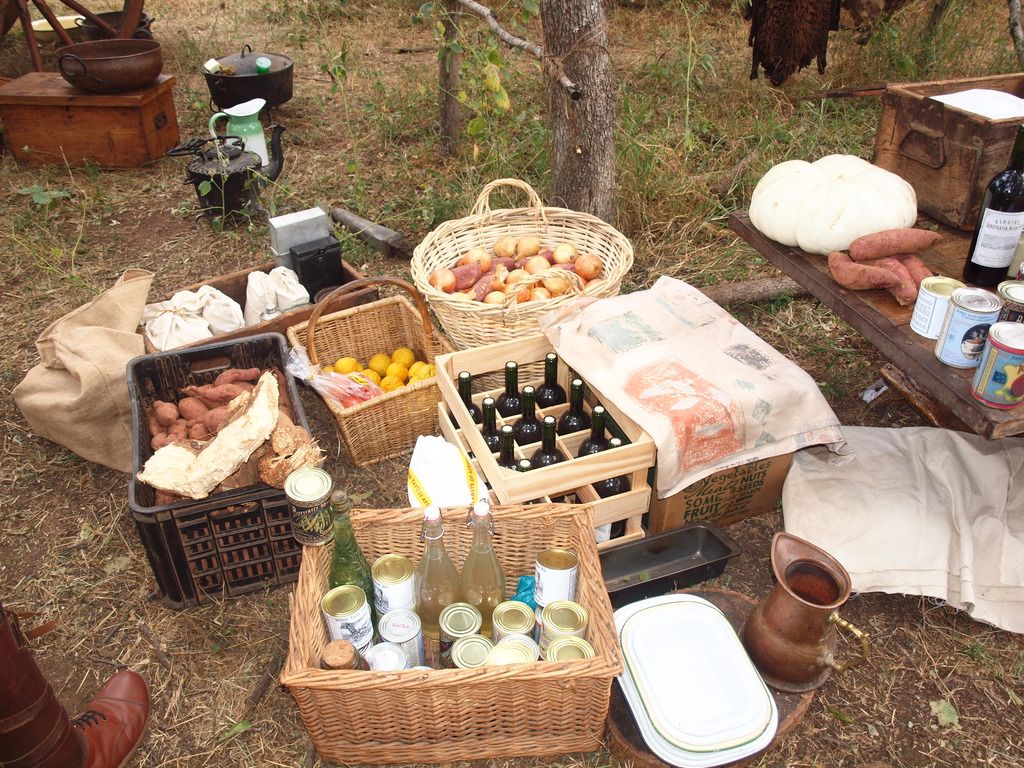 Where did we sleep:
Some hunters slept on the ground, making a bed of grass , some pitched a tent and Herman Nel slept in his ox wagon. Hunters from Bloemfontein brought an original 1882 era tent they borrowed from a museum.
My own hand made tent: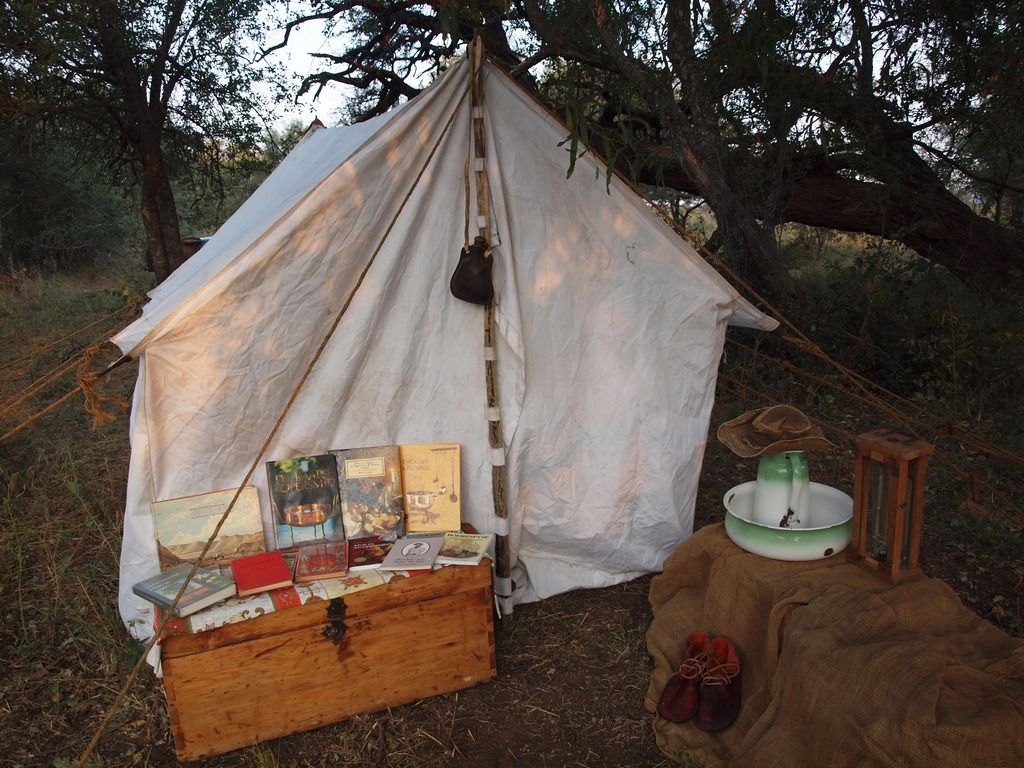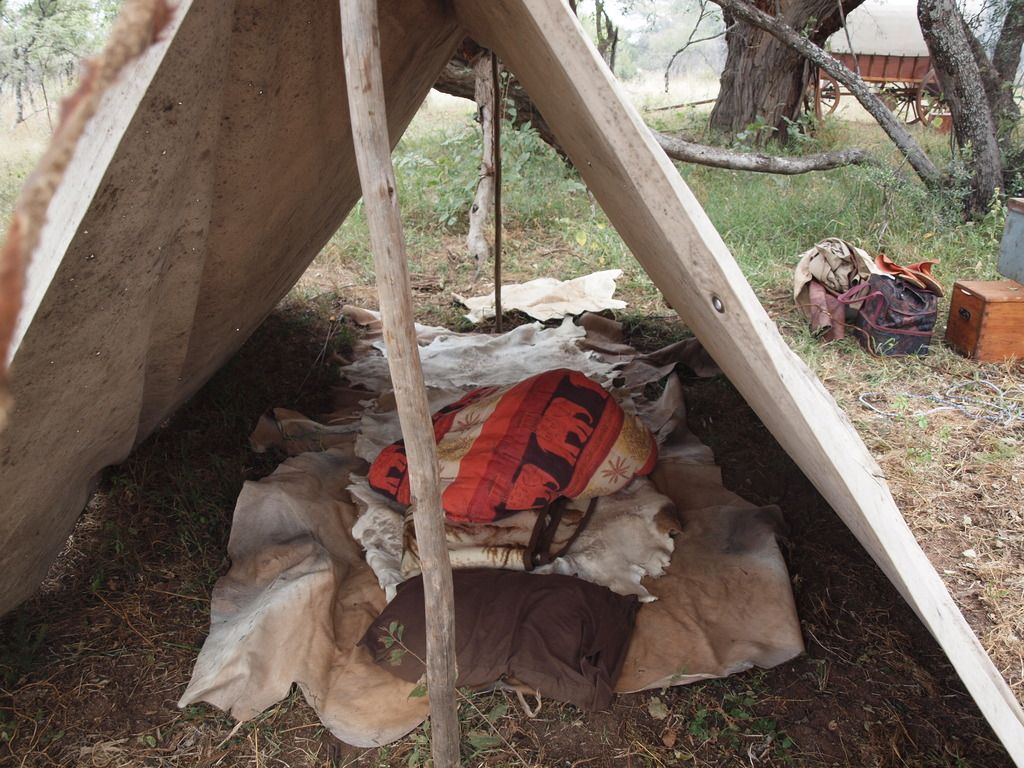 We arrived first with the ox wagon and hunters from the Western Cape joined us later.
We sighted in the rifles at the shooting range:
The rifles we used: